Thank You to our Difference Makers!
The annual Grill & Chill fundraiser benefits an area of greatest need at Glendive Medical Center. This is the hospital's largest fundraiser and all proceeds raised make a difference in the lives of thousands of patients in our community.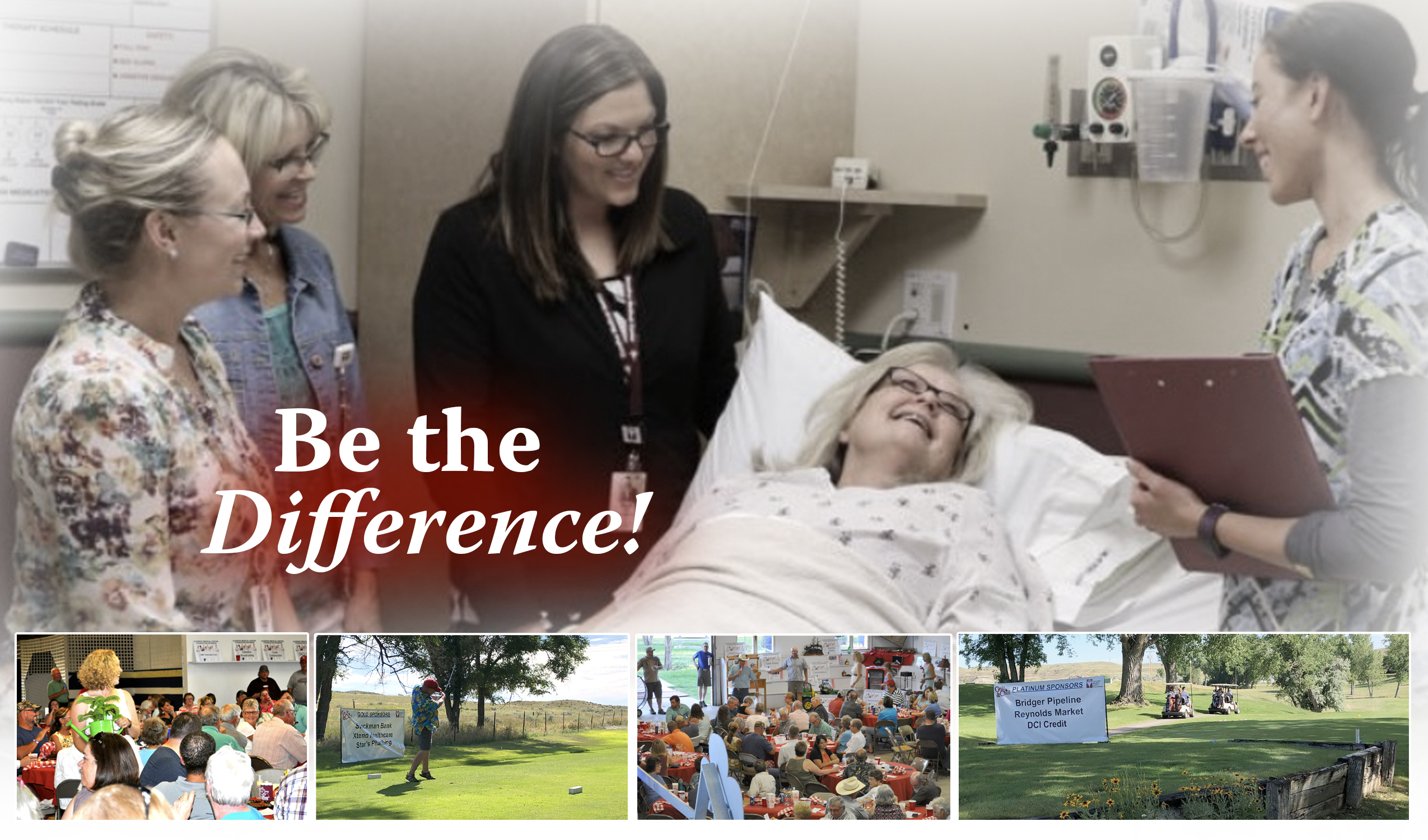 This year, our goal was $100,000 for new patient beds in Acute Care! The generosity of our sponsors and supporters helped patients with illnesses and injuries heal more comfortably and quickly! With the support of many, we were able to raise nearly $60,000 towards our goal this year! THANK YOU!
---
Top Tier – Gold $5,000-$9,999 (Unlimited)

Thank you Gold Sponsors:
Cucancic Construction
DCI Credit
Bridger Pipeline

Top Tier – Silver $2,500-$4,999 (Unlimited)
Thank you Silver Sponsors:
McPherson Dental
Prairie Electric
Stockman Bank
Star Service
Top Tier – Bronze $1,000-$2,499 (Unlimited)
Thank you Bronze Sponsors:
Edward Jones - Angie Hagen & Cody Sevier
American Bank Center
Xtend
Mid-Rivers Communications
Imaging Solutions
BOSS Office Products
Thank you to our other sponsors:
Eide Bailly
Reynold's Market
Aspirion
Xtend
Duane & Jill Domek
Eye Clinic of North Dakota - Dr. Leidenix
Reynold's Market
Kurt Woyak
The Radio Group - Glendive Broadcasting
Pro Tax Service
Revenue Enterprises
Todd & Tarena Haggerty
Avior Group
Badlands Federal Credit Union
Medical Structures, LLC
Prairie Electric
Bob's Body Shop
American Ford
SandCreek Dental
Dawson Community College
Hub International
Cushing Terrell
TruGreen
Cal's Carpet
Eide Bailly
Thiel Brothers Roofing
Koch Furniture
Allied Investment Advisors
Wells Fargo
Core Control
Glendive Eyecare
Stockman Insurance
The BeerJug