Let's Get Squished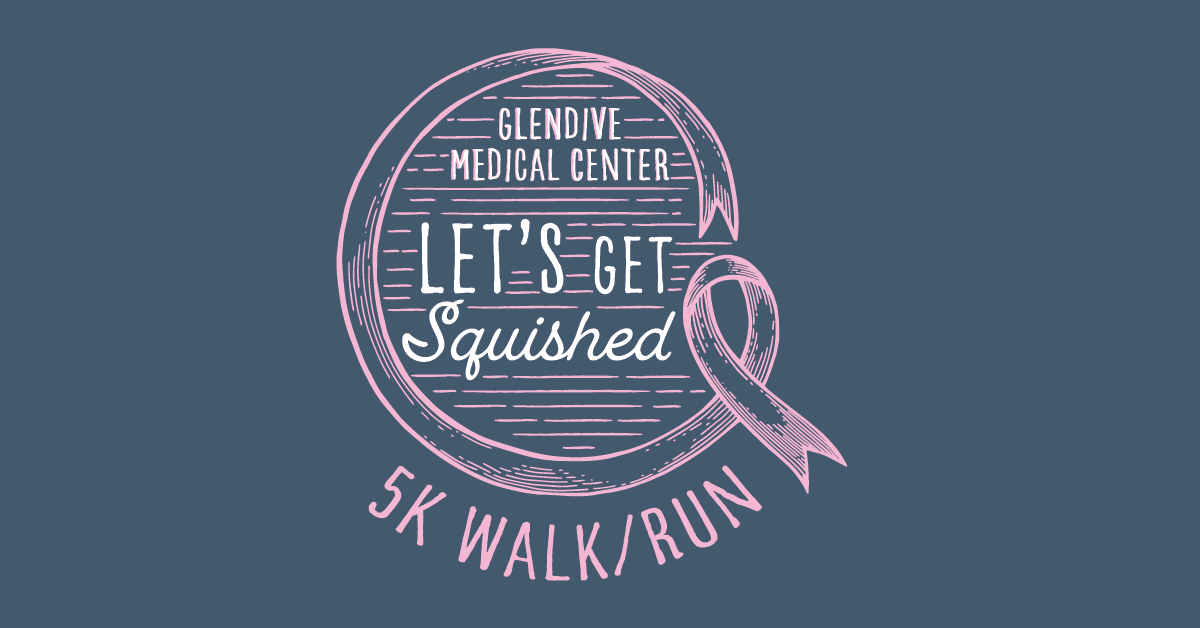 Glendive Medical Center is pleased to host the 5th Annual "Let's Get Squished" Breast Cancer Awareness 5K Walk/Run! The year we will offer both an in-person event as well as the option to participate virtually.
The in person event will start at Our Park on Merrill Ave this year. Check in starts at 8am; Walk/Run starts at 9am. Enjoy the fall weather and show off your pink as we raise money and awareness for breast cancer patients at GMC!
If you would rather participate virtually, or at a distance, you may walk your 5k wherever you are and tag Glendive Medical Center on social media with a photo of your walk!
For more information, call 406-345-8996. Register at https://qrco.de/LGS2021 or in person at the GMC Foundation/Marketing House (202 Ames Wye).
If you register after 9/10/21, shirt availability is not guaranteed. Kids are welcome to walk\run with parents but in order to receive a t-shirt they must be registered. Adult shirt sizes S-3XL available. For those that register before 9/10 your shirts will be available for pick up with swag bags at the event. If you do not live in Glendive and would like your shirt mailed to you, please email marketing@gmc.org or call 406-345-8996.