Open, Safe, and Here for You! Urgent Care is open for non-respiratory, minor illnesses and injuries. Walk-ins welcome (please ring the doorbell to enter). If you are experiencing respiratory symptoms, please call 345-8811 to schedule an appointment.
Get the Care You Need When You Need It
When you aren't able to wait for a visit with your primary physician, you have a solution. Gabert Clinic offers Urgent Care for acute needs. Please see our list of services located in the side menu or download here. Please note that patients with complex medical conditions may be referred to their primary care provider or a higher level of care.
Urgent Care is not an emergency care department. If you have symptoms not listed in the menu, call your personal physician or go to Gabert Medical Clinic or the Glendive Medical Center Emergency Department.
For all Urgent Care services:
Please bring a complete list of your medications with you.
Urgent Care does not provide prescriptions for controlled medications such as narcotics.
Urgent Care cannot provide medication refills.
You may need to be referred if you have complex symptoms.
Patients under the age of 18 must have signed parental consent to be seen.
Patients with complex medical conditions may be referred to their Primary Care provider or a higher level of care.
For Urgent Care questions, call (406) 345-3311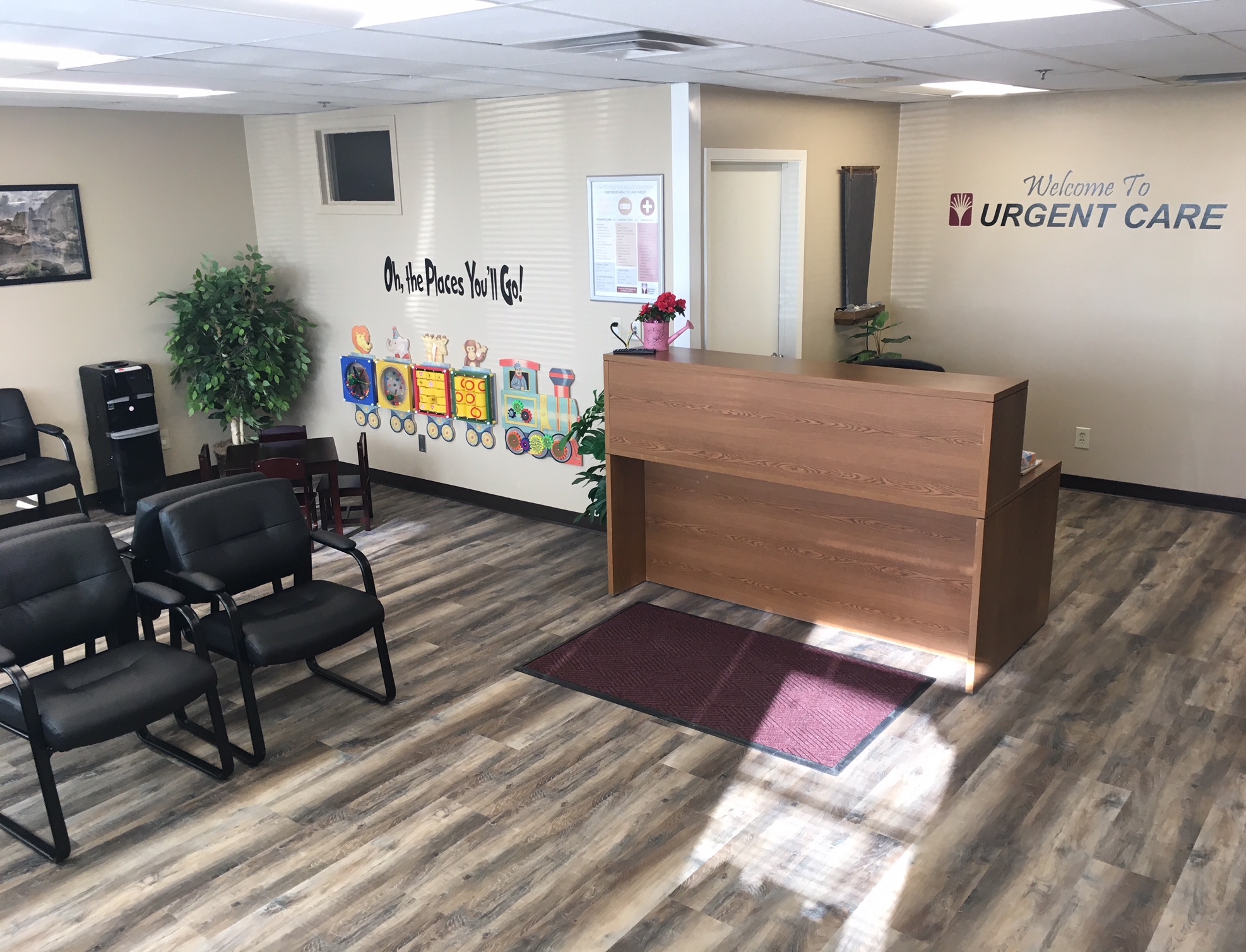 Located in the lower level of
Gabert Clinic
Open 6 Days a Week:
Monday - Friday: 10 a.m. - 6 p.m.
Saturday: 10 a.m. - 2 p.m.
Urgent Care is closed on Sunday


Payment Information
Payment is due at time of service.
Urgent Care will bill most major insurances. Please check with your insurance company prior to your visit. If your insurance company does not consider Urgent Care in network, you will be responsible for the balance.
Insurances that we cannot bill include VA, Indian Health Service, and Worker's Compensation.
Please bring your insurance card with you.
If you are insured, please be prepared to pay your copay.
If your insurance cannot be billed, balance is due at time of service.
If you are uninsured, payment is expected at time of service if you were examined or treated.
Glendive Medical Center is pleased to offer this new service to make accessing care more convenient for you.