Computed Tomography (CT)
Computed Tomography (CT) is the use of a rotating x-ray unit to obtain "slices" of anatomy at different levels within the body. A computer then stacks and assembles the individual slices, creating a diagnostic image. With CT technology, physicians can view the inside of organs, a feat not possible with general radiography.
Your doctor may recommend a CT scan to help:
Diagnose muscle and bone disorders, such as bone tumors and fractures
Pinpoint the location of a tumor, infection or blood clot
Guide procedures such as surgery, biopsy and radiation therapy
Detect and monitor diseases and conditions such as cancer, heart disease, lung nodules and liver masses
Monitor the effectiveness of certain treatments, such as cancer treatment
Detect internal injuries and internal bleeding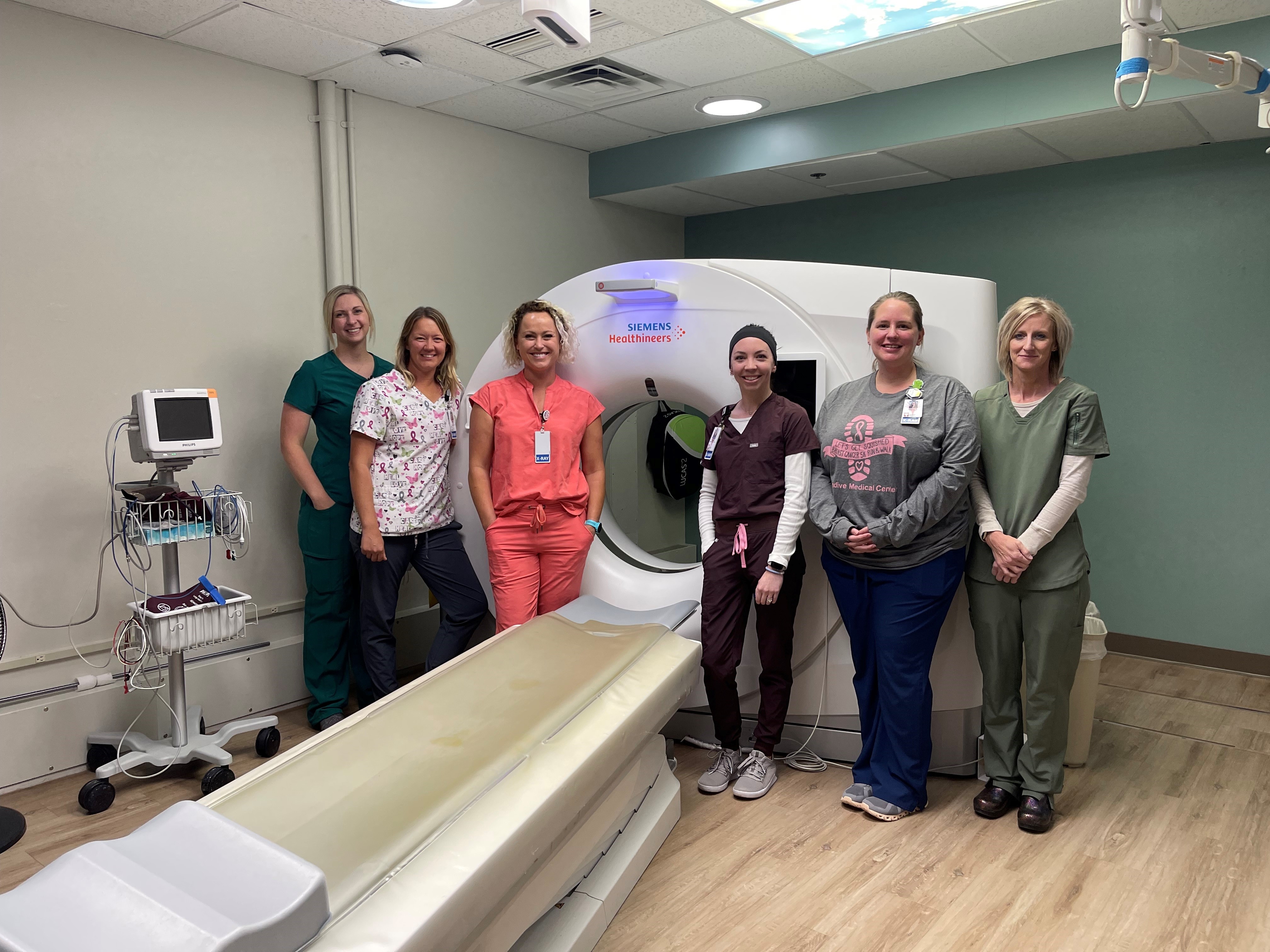 During a CT scan, you're briefly exposed to ionizing radiation. The amount of radiation is greater than you would get during a plain X-ray because the CT scan gathers more-detailed information. The low doses of radiation used in CT scans have not been shown to cause long-term harm.
Depending on which part of your body is being scanned, you may be asked to:
Take off some or all of your clothing and wear a hospital gown
Remove metal objects, such as a belt, jewelry, dentures and eyeglasses, which might interfere with image results
Refrain from eating or drinking for a few hours before your scan
CT scanners are shaped like a large doughnut. You lie on a motorized table that slides through the opening into a tunnel. While the table moves you into the CT, detectors and the X-ray tube rotate around you. Each rotation yields several images of thin slices of your body. The technologist will be able to communicate with you during the entire procedure and may ask you to hold your breath at times.