Amanda's Birth Story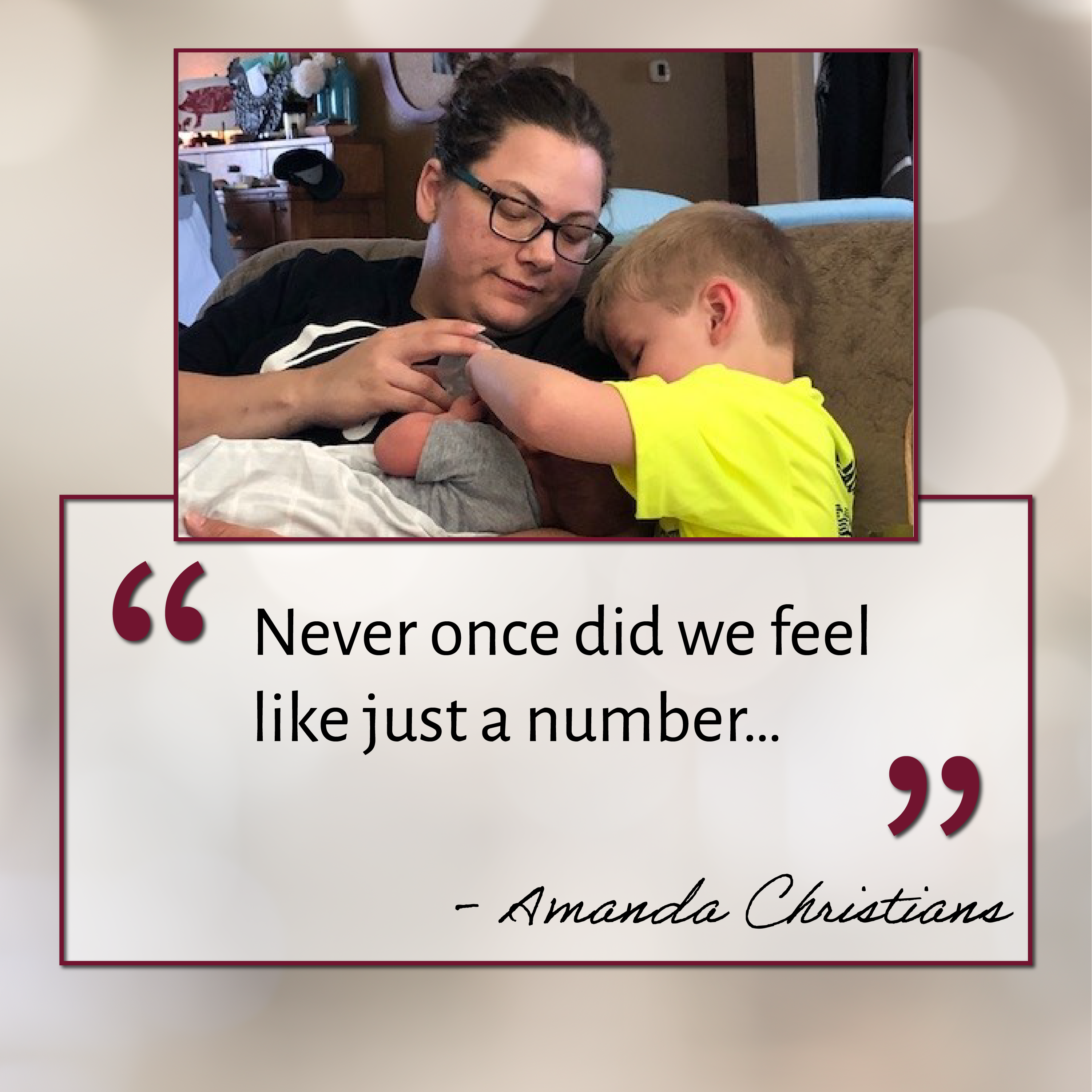 "When we found out we were expecting again we were nervous about using GMC. Our first birth (elsewhere) was very scary so the thought of using a rural healthcare facility was worrisome.
However, we decided to give GMC a try and see how we felt before going out of town. At my first appointment, my husband and I both shared concerns with Dr. Wobser. He instantly put our fears to rest and assured us that he would help us anyway he could.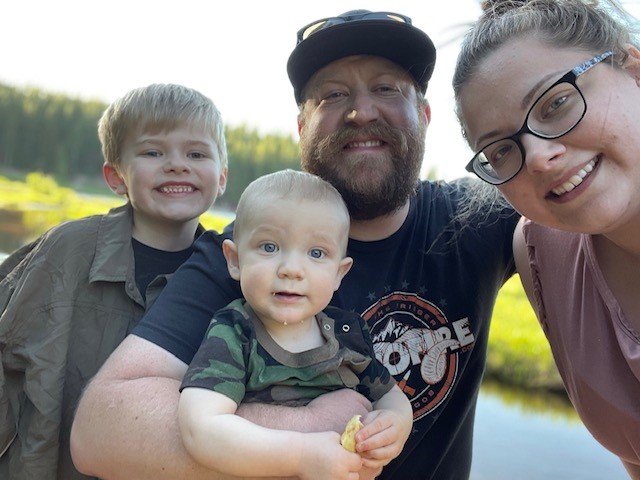 ​Even if it meant doctoring in Glendive up until the last few weeks and transferring to a bigger hospital prior to birth.
As my pregnancy went on we began to feel more and more comfortable with GMC. In fact, we no longer felt the need to transfer elsewhere. Both Dr. Wobser and Dr. Brown were invested in our care, never once did we feel like just a number. Kelsi and Cyndi were the sweetest nurses.
Our delivery was a little wild, we actually delivered in the O.R. while being prepped for an emergency c-section.
We were so impressed by the nurses, surgery staff, Erica Berry and Dr. Wobser. They all worked to keep myself and baby safe. The staff took every precaution ensuring baby was healthy and we will be forever grateful.
We are lucky to have such a great labor and delivery service in our hospital. I would recommend them to anyone!"
-Amanda Christians
Your birth story is unique and a defining time in your life. If you are pregnant or considering pregnancy, schedule your appointment by calling 406-345-8901. For more information on what you receive through our obstetric and gynecology services, click here.