Hallie's Story...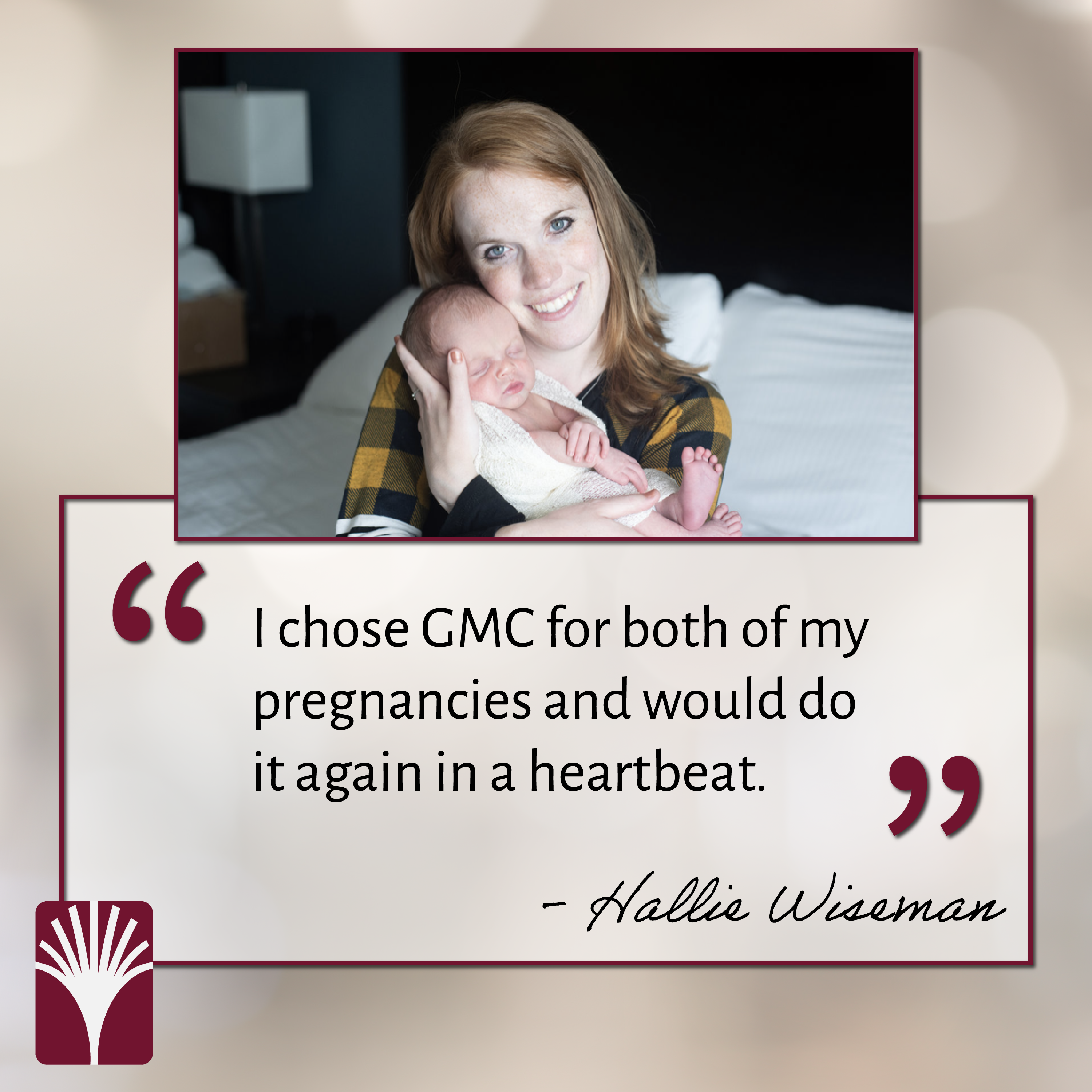 ​
"I chose GMC for both of my pregnancies and would do it again in a heartbeat. After our wonderful experience with our first pregnancy, we decided even after moving and living 2 1/2 hours away to go back to GMC for our second pregnancy!
​We knew we were taking a risk being that far away, but knowing we would receive the absolute best care possible made it completely worth it! From the doctors, to the ultrasound techs, to the nurses in the OBGYN office during prenatal visits, and the labor and delivery nurses, we cannot say enough wonderful things about every single one of them. You can tell they truly care, and go out of their way to make you comfortable. I can honestly say, after two pregnancies/deliveries in Glendive, I have not had one nurse that was not down to earth and compassionate. I would highly, highly recommend any soon-to-be mommas to check out GMC for their prenatal/postnatal needs!"
- Hallie Wiseman
Your birth story deserves expert and compassionate care. If you are pregnant or considering becoming pregnant, we encourage you to schedule an appointment at 406-345-8901.