GMC Announces Employee of the Quarter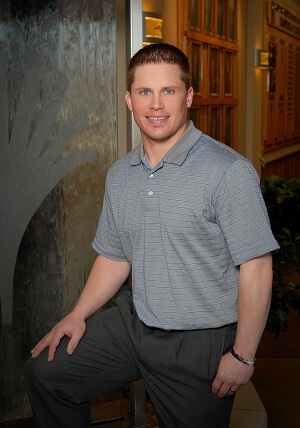 Glendive, Montana, April 17, 2013 - Glendive Medical Center (GMC) is pleased to announce that Danny Henderson has been recognized by his co-workers and named Employee of the Quarter for the first quarter of 2013.

Danny has been a Physical Therapist at GMC for close to five years. He graduated with is Doctorate of Physical Therapy from the University of North Dakota in Grand Forks. He embraces GMC's core values of respect, integrity, compassion and excellence. "Danny provides exceptional patient care and gets very positive remarks from his patients. He does an excellent job of being very effective with time management and is respectful to all patients. He acts with the highest of integrity, is very compassionate and provides excellent patient care," Ty Dufner, Manager of Rehabilitative Services, said.

In his spare time, Danny enjoys hunting, fishing and being outdoors, as well as spending time with his family. "I am honored to be chosen for this award. I work with a great group of employees in my department that make my work enjoyable," Danny said.