GMC Announces Employee of the Quarter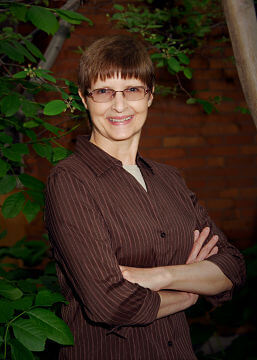 Contact: Parker Powell, Interim Chief Executive Officer Glendive Medical Center
PH: 406-345-3302
FAX: 406-345-3378
ppowell@gmc.org
Glendive, Montana, July 7, 2015 - Glendive Medical Center (GMC) is pleased to announce that Carolee Haggerty has been recognized by her co-workers and named Employee of the Quarter for the first quarter of 2015.

Carolee has worked at GMC since 2007 as a Supply Tech and Housekeeper in the Surgery Department. She is known by her co-workers as hard working and dedicated. She is always willing to go above and beyond what her job description requires to help her team. One of her fellow co-workers recently shared, "Carolee keeps our department looking great. We often receive compliments from reps that say this is the cleanest Surgery Department they have ever seen."

Carolee was a key player in a Lean Six Sigma project that helped GMC save money by getting the most out of surgery supplies, decreasing par levels. "Carolee strives every day to excel in her job, knowing that a clean OR decreases infections and also increases patient satisfaction. She helps nursing staff with room turnover and also helps navigate patients when needed. Carolee maintains a positive attitude and never complains."

In her spare time, Carolee enjoys making crafts, doing puzzles, and helping others. She also enjoys being with her family.

For more information about GMC, please visit www.gmc.org.