GMC Foundation Awards Two Scholarships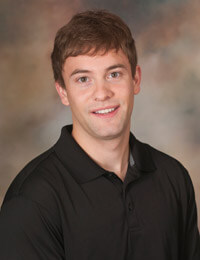 Glendive, Montana -July 24, 2014 - The Glendive Medical Center (GMC) Foundation is pleased to announce the recipients of this year's scholarships.

The August and Mary Sobotka Endowed Scholarship of $5,000.00 has been awarded to Cole Muller of Glendive.

Cole graduated from Dawson County High School in 2009. He went on to graduate Summa Cum Laude in 2013 from University of Mary, majoring in athletic training, with a minor in health and wellness. Cole is working on his Doctorate of Physical Therapy at the University of Mary. He is an active volunteer on campus, belonging to a variety of professional and faith-based organizations; he is also a board-certified athletic trainer.

The MJB Scholarship for Nursing for $1,000.00 was awarded to Katie Shahan of Glendive. A 2003 graduate of Colstrip High School, Katie is working full time while attending college to obtain her Bachelor of Science degree in Nursing. She attends the University of Mary. Katie is employed in the Gabert Clinic at Glendive Medical Center, working in the obstetrics practice of Dr. Richard Lewis.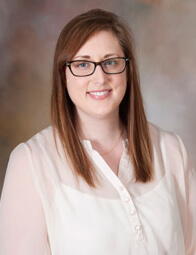 Commenting on the winners this year, Carol Condon, Foundation Director, shared that it was, "a very tight race this year. The Foundation selection committee interviewed six students, all from Glendive. Final decisions were based on scores from a matrix used to rank each individual semifinalist. We have such talented young people vying for these scholarships each and every year."

If you would like more information about creating a pass-through scholarship, or establishing an endowment for a scholarship at GMC, please contact Carol Condon in the Foundation office at 345-8996. Certain gifts may allow donors great tax savings by taking advantage of the Montana Endowment Tax Credit for their scholarship donation.