Obstetrician Gynecologist Physician To Join GMC In September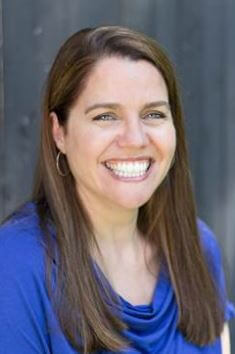 Glendive, Montana, July 24, 2017 - Glendive Medical Center (GMC) is pleased to announce that Veronica Simmonds, DO, will join the medical staff at GMC and Gabert Clinic. She will provide comprehensive Women's Health Care Services in this region.

"After job offers from many facilities around the country, I decided upon Glendive Medical Center," states Dr. Simmonds. "I grew up in a small town of 1,000 people, two and a half hours from everywhere. When I visited Glendive, I felt at ease with the friendliness of the town and the heart of the people at GMC. I have practiced in various types of hospitals all over the country so I know what I prefer and GMC was the perfect fit."

Dr. Simmonds earned her undergraduate degree in biology/pre-medicine at Wellesley College in Wellesley, MA. She then earned her medical degree from The University of New England, College of Osteopathic Medicine in Biddeford, ME and completed her residency at The Reading Hospital and Medical Center in Reading, PA. Dr. Simmonds is board certified and is a Fellow of American Congress of Obstetrics and Gynecology (FACOG).

The road to obtaining her education was longer for Dr. Simmonds. After earning her undergraduate degree, she spent the next ten years working any job she could to diligently pay off her student loan debt. "I wasn't like a lot of my peers who had help with their college education and I didn't want to go to med school with an enormous bill." During those years she worked for UPS, a commercial fishing boat, and at a production company to name a few. She made her last payment a month before starting med school. At that time, she also found out her mother had breast cancer so she applied for a med school closer to home. "I feel that my experiences have helped me relate with all of my patients. I am very passionate about my job as well as down-to-earth and approachable."

Dr. Simmonds has been practicing Women's Health on the east coast since 2010. She feels her passion for caring for patients combined with a strong surgical skillset and mid-wife role-intervention approach to labor and delivery are just two of many services that will be beneficial to women in our region. "I specialize in urogynecology which involves pelvic floor disorders that affect the bladder, reproductive organs, and bowels. It is wonderful to be able to help a patient get their lifestyle back." She also brings a mid-wife approach to labor and delivery and believes in letting mothers "labor the way they want to" when the pregnancy is not high-risk.

She has been to Montana in the past fly-fishing. Besides fly-fishing she enjoys traveling, boating, reading, and spending time with her eight-year-old miniature Jack Russell Terrier, "Maddie May".

"Dr. Simmonds is excited about relocating to Glendive, and providing high quality women's health care in this area," Parker Powell, CEO, commented.